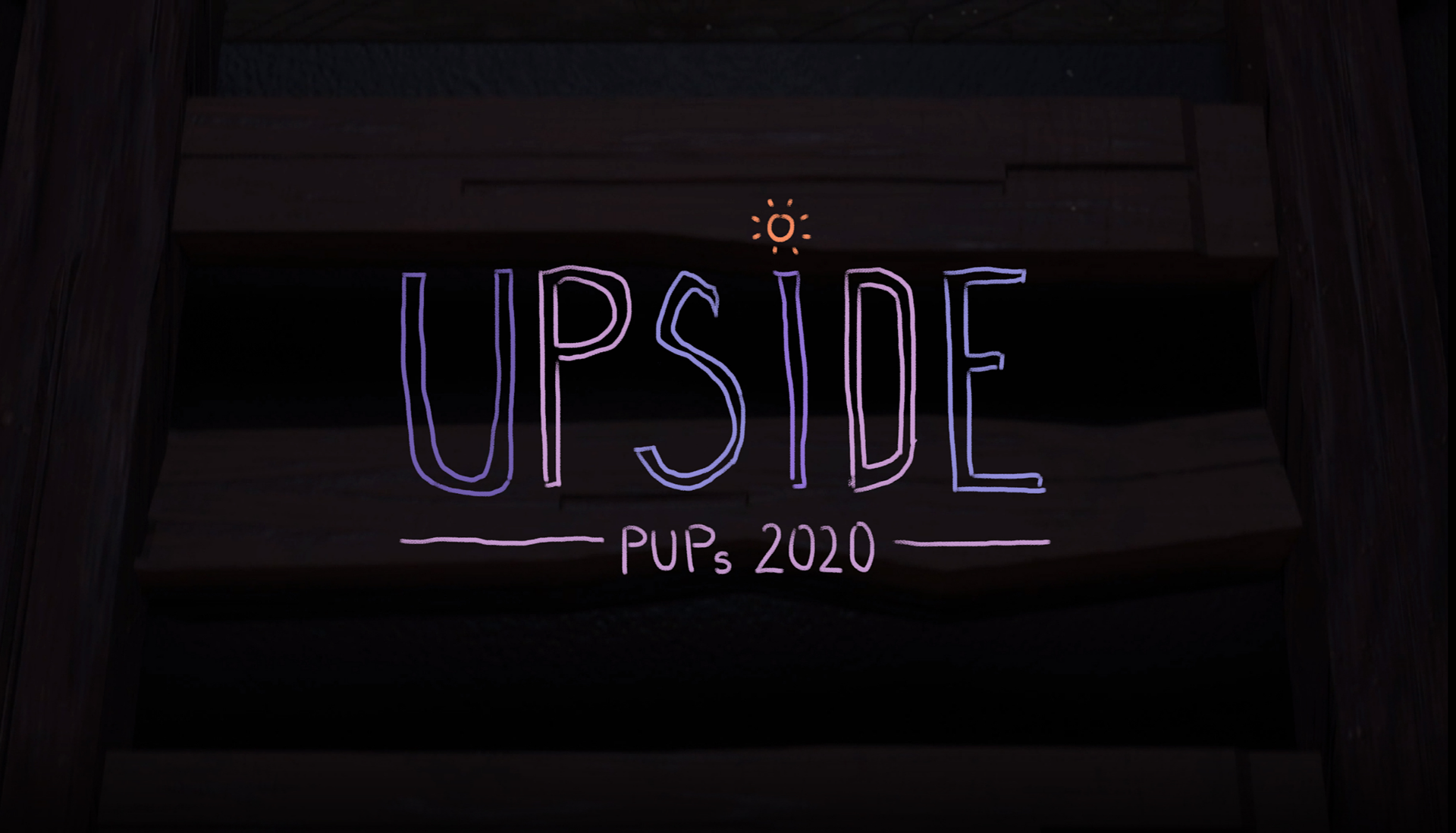 Just shy of a year ago, the nine of us individually submitted applications in hopes that we might be chosen for the 2020 Pixar Undergraduate Program (PUP). Little did we know our love for feature animation and years of hard work would bring our unique group together. After getting through multiple rounds of interviews and a nationwide applicant pool, we were offered the opportunity to work alongside and learn from the brilliant minds at Pixar!

Sadly, what felt like only a moment after meeting, we got the unfortunate news that the program was canceled in order to safely navigate the global pandemic. Not wanting to lose out on such an incredible opportunity to work together and learn from each other, we decided to make the best of the unfortunate situation and continue to collaborate. This sparked our 'Lost Pups' short film, Upside.
Upside is all about silver linings, and finding light in unexpected places.
After the official cancellation, David Luoh, the PUP's head coordinator, reached out and asked if our group would still be up for anything during the summer. He was delighted to hear about our ambitions for a group project. David and his team of Pixar veterans and PUP's alumni set up an online mentorship for our group, where we were able to learn virtually from experts in almost every department at Pixar, along with offering feedback on personal projects and our film.